Let's get started. This tutorial is going to help find your way around the Everest Cast Control panel of your Radio Server.
A video guide:
1. The Main Page of the Dashboard contains a menu to the left, buttons that let you Stop and Start the server or Edit the name, lookup recent Listeners statistics, Recently played, queued tracks and access Channel/s Management.
By unfolding Home you get access to further statistics of the broadcasted tracks, listeners' location on the World Map and more.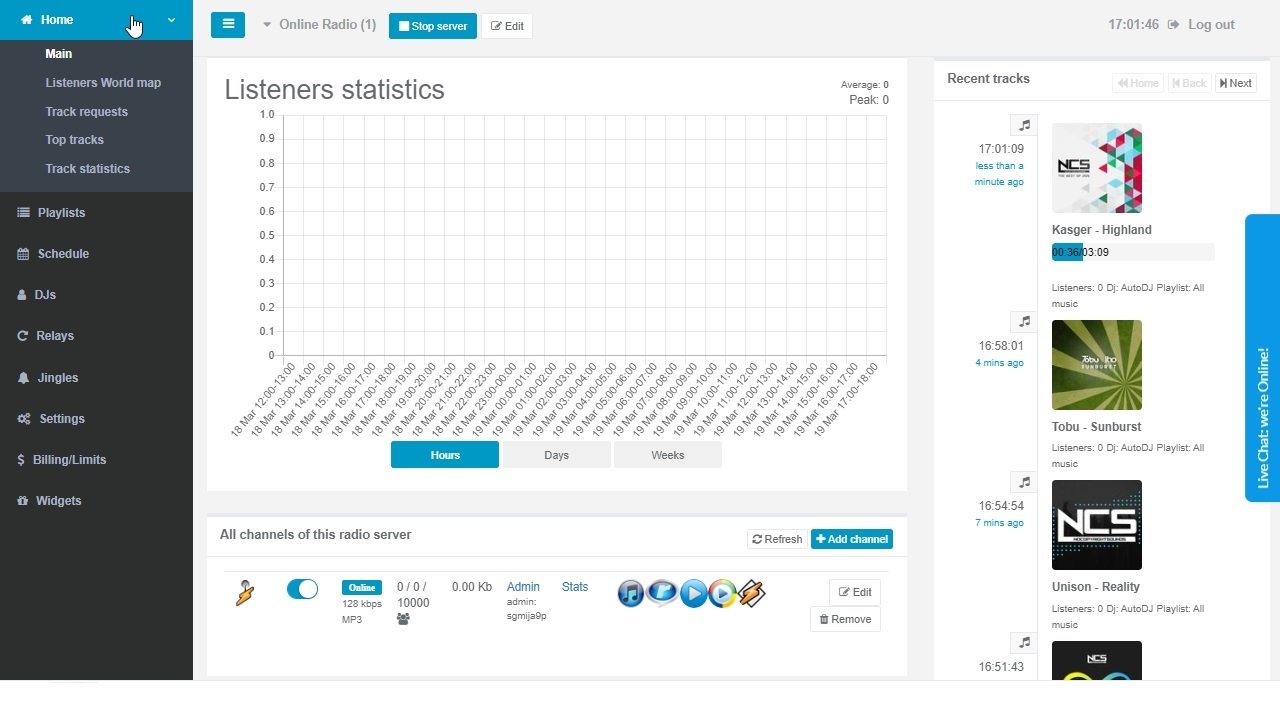 In case you need reports for music royalties coverage purposes, you can also generate them there.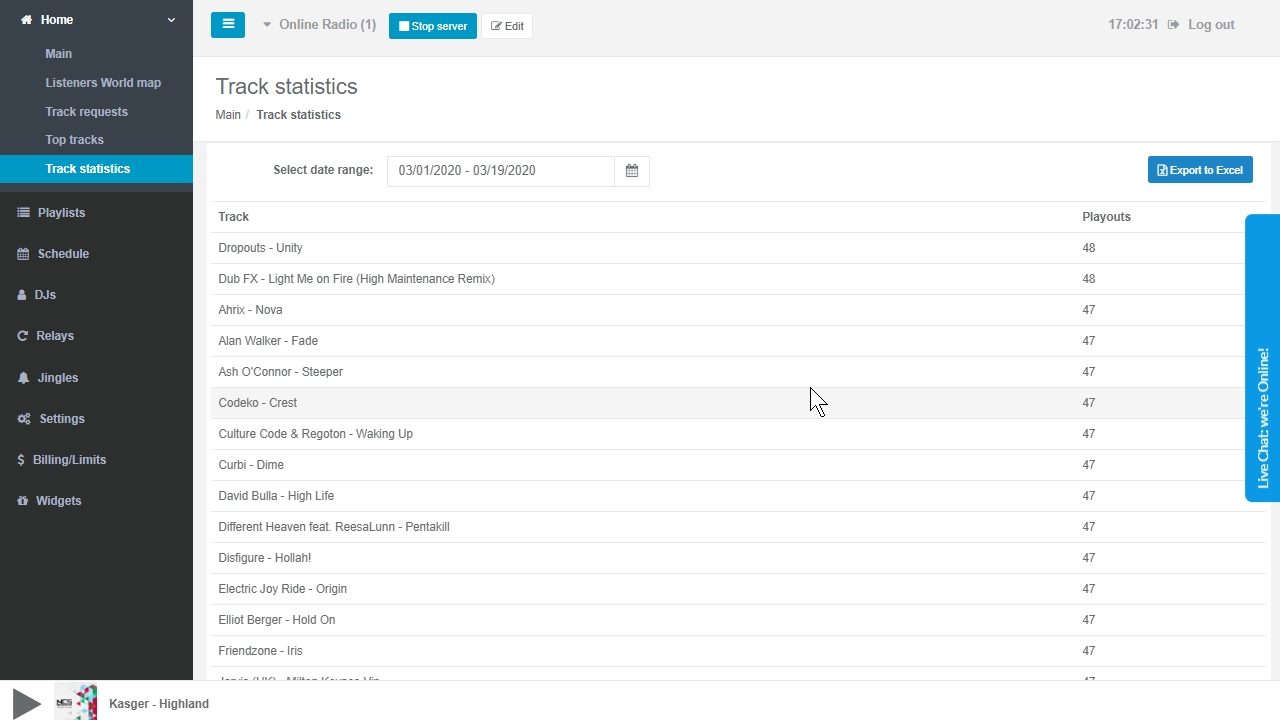 2. Playlists - in this section you will upload tracks to your server as well manage and create Playlists. For detailed guide see the File Upload and Playlist Guide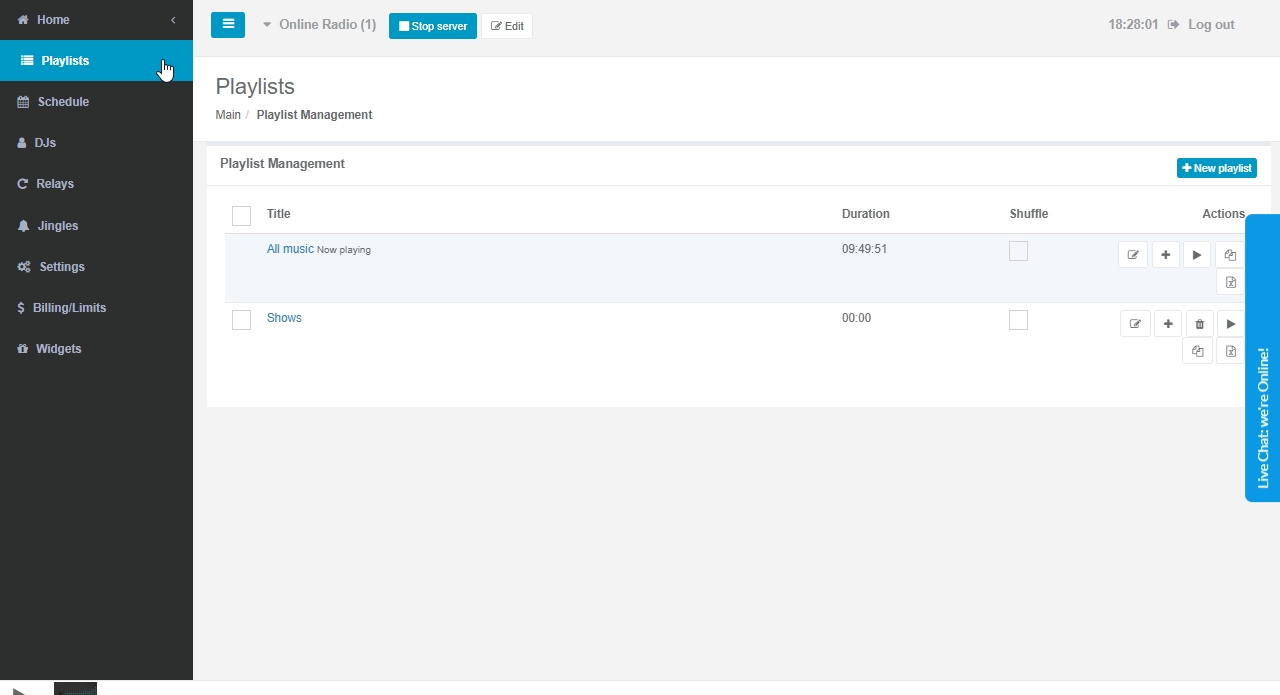 3. Schedule - thanks to a graphic calendar you will easily schedule your playlists to be aired by AutoDJ at a specified time and order. By default, the All music playlist will be on air 24/7 unless you schedule other Events. Notice that the Events are set up according to the clock visible to the right, which automatically synchronizes with your system time.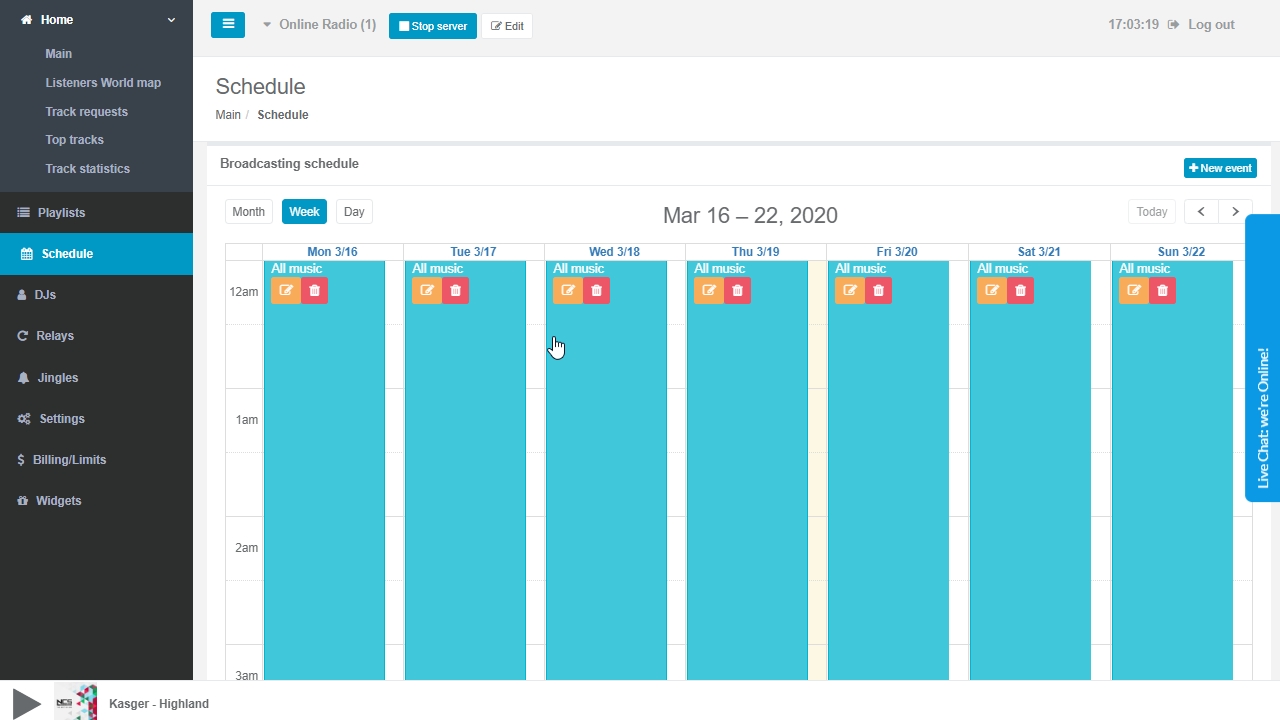 4. In the DJs section, you will Create accounts for connecting and broadcasting live from a PC/Mac or any other streaming device. Here you will also obtain details for setting up your live broadcasting software in order to connect to the server. For detailed instructions check the Broadcast Live tutorial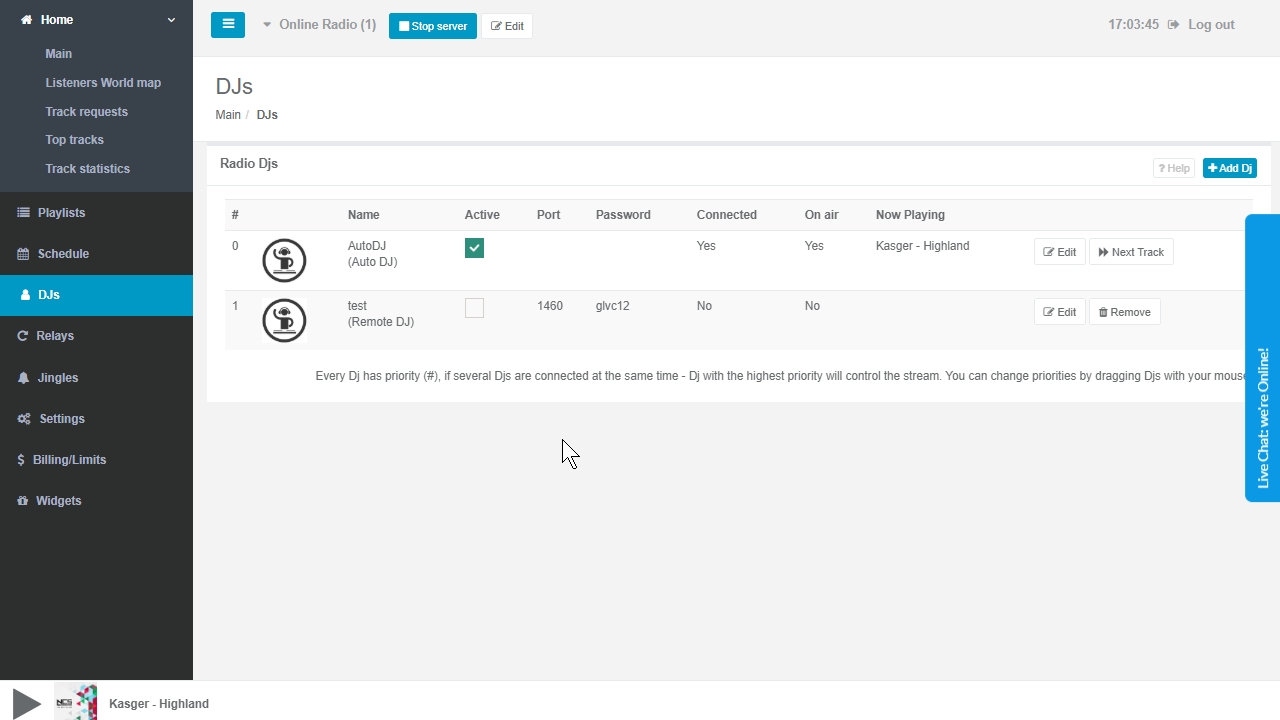 5. Relays let you re-broadcast stream from another SHOUTcast or Icecast server. Notice that the stream relayed needs to have permission to be retransmitted.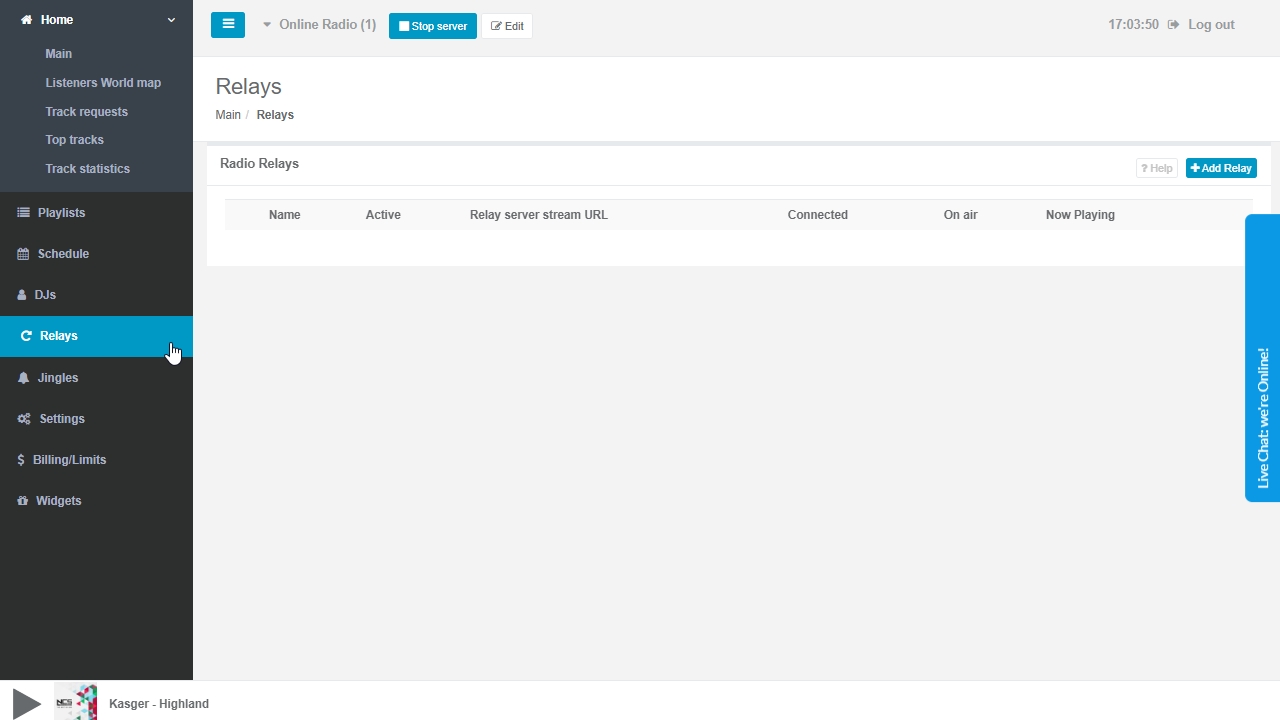 6. Jingles - in this section you can upload and set up automated jingles - ads and other stream interruptions at specified intervals.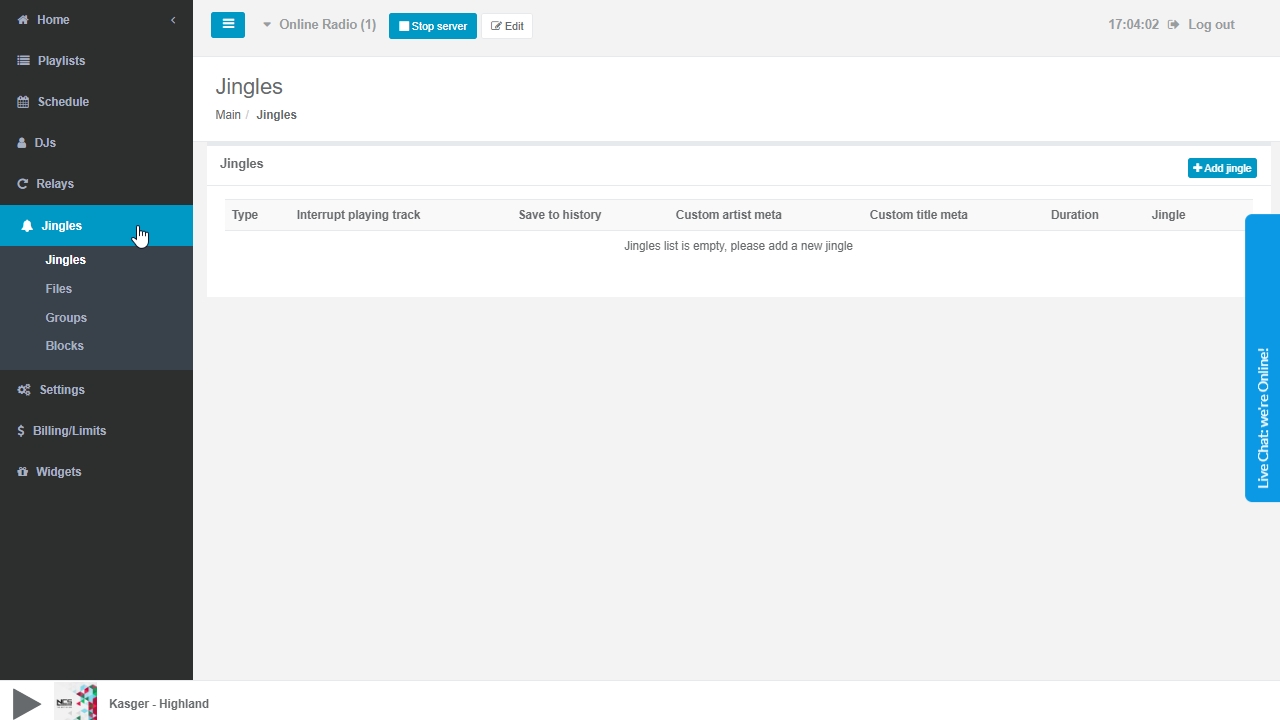 7. The Settings include settings that affect your entire radio server. You may set up crossfade, stream sound volume, metadata and timezone.
In this section, you will also manage your FTP settings and panel login password.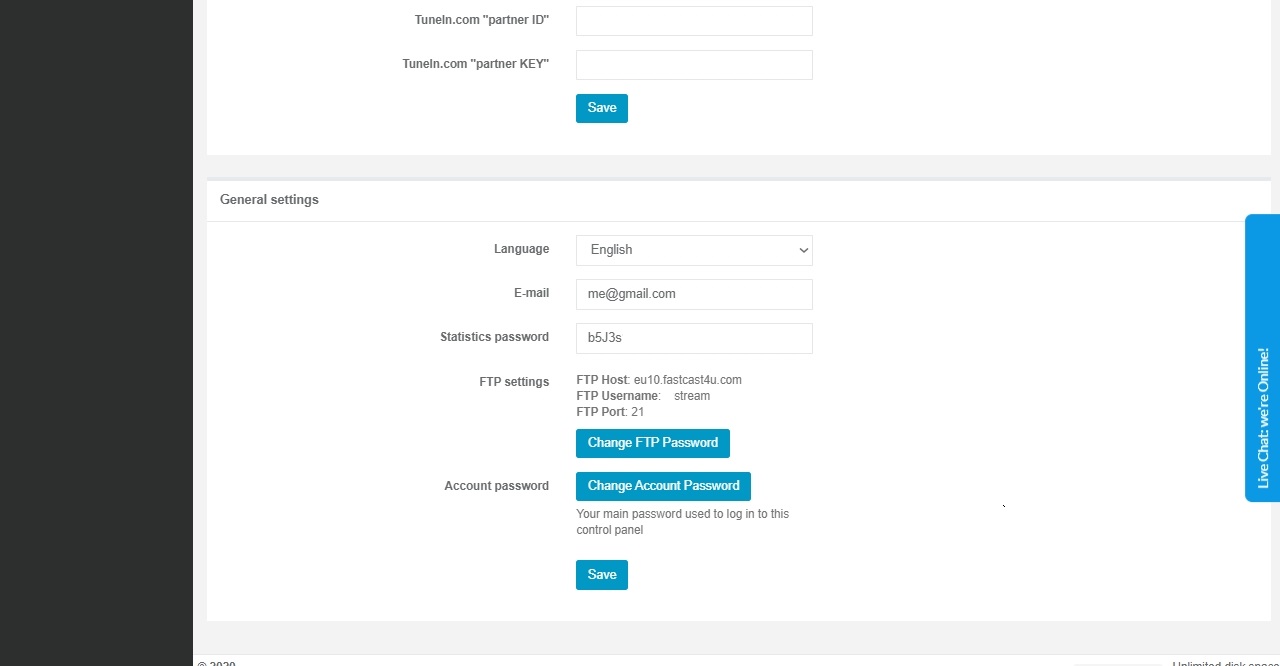 8. Billing/Limits let you lookup the parameters and capacity of your Radio Server.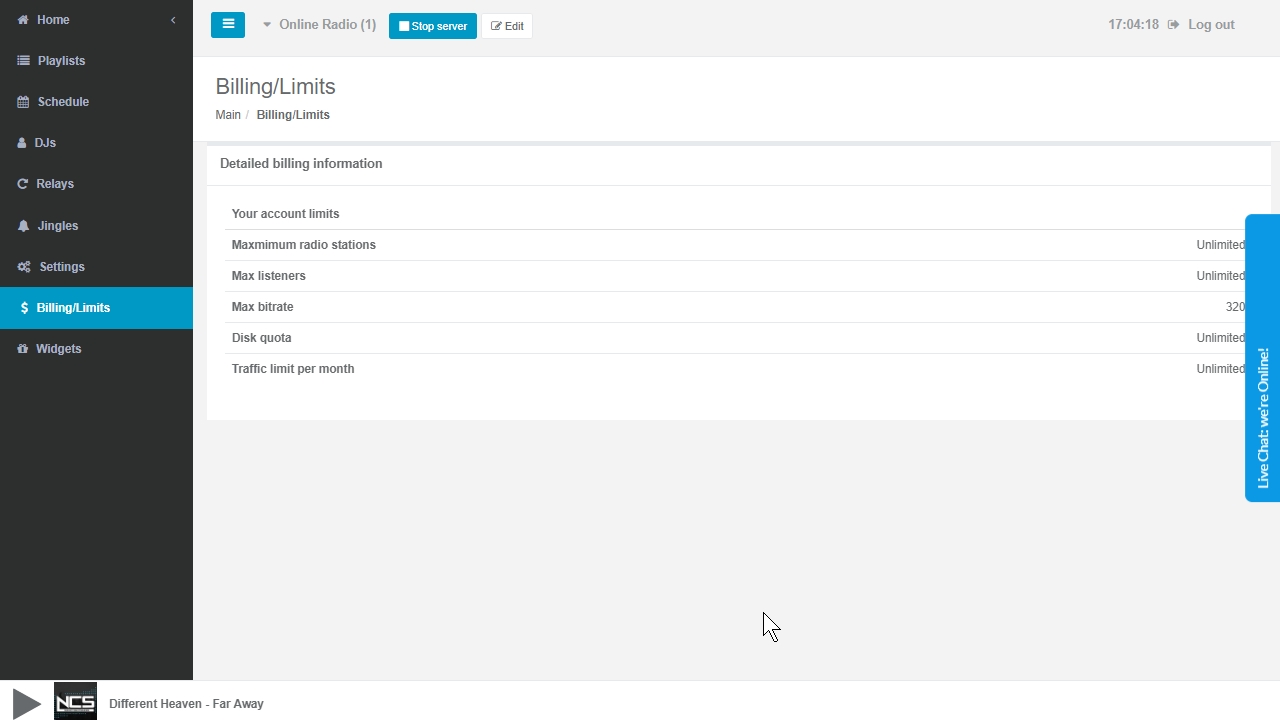 9. Widgets - here you will find your stream links (for sharing) and embed widgets for your website: Radio Player, Stream Status, Track Request and Shoutouts/Messages. Notice that you may also use the Customizable WebPlayer Page and Widgets