The Proxy 443 link for Shoutcast or Icecast enables listeners to tune-in even if they use firewalls that may block listening to Online Radio streams. Enable and use this link on the Internet, for Players and sharing and you can be sure that your listeners will easily connect to your stream.
1. Click on Edit on your Channel/s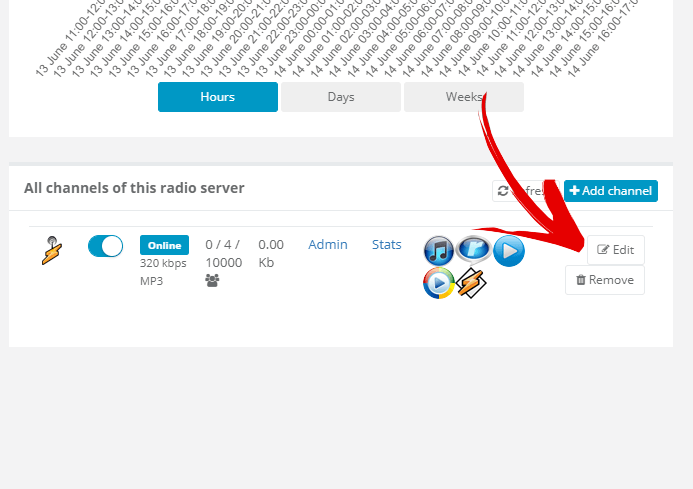 2. Tick Enable port 443 (HTTPS) proxy
3. Type the link ending - one word - it can be station name or any word you want to have in your link. Use no spaces and special signs - numbers and lower case letters only. See a link preview below.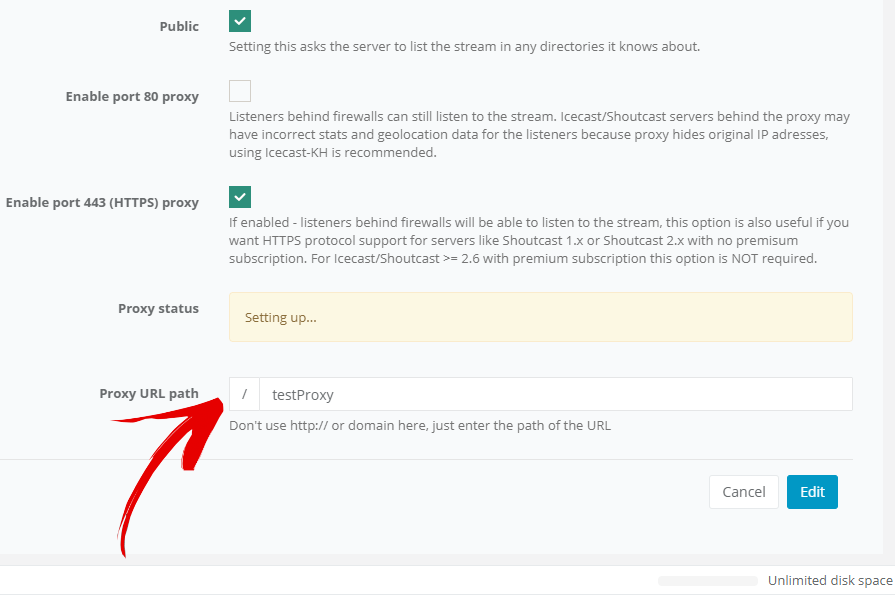 4. When done, click on Edit. It takes a moment to set up your proxy.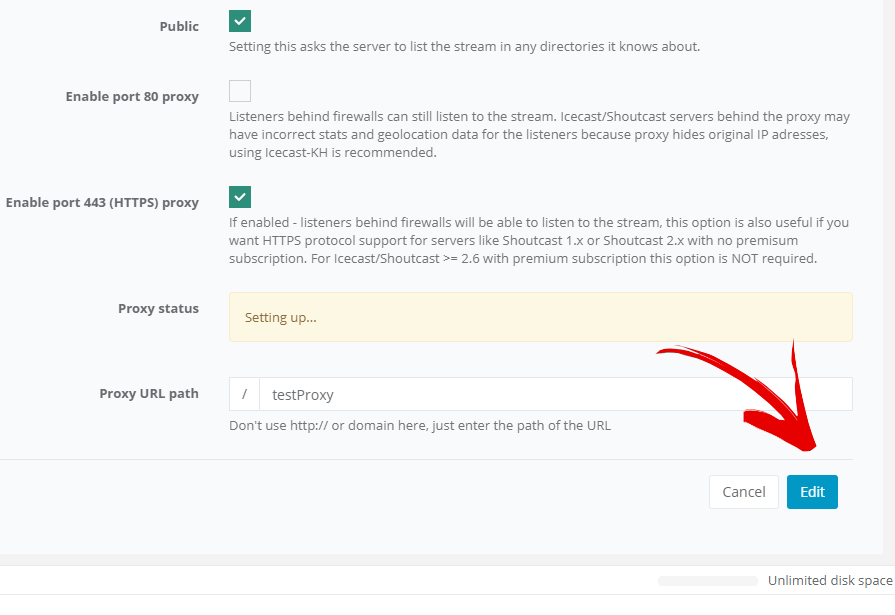 5. The status will change to Online once your link is active. Your Proxy URL is visible below - copy, share online and enjoy the great connectivity!